Join us for a book launch and author presentations at Boswell Books!
Friday, September 27, at 7:00 pm
The books of Andrea Skyberg and M.W. Greer, the husband-and-wife team behind Wooden Nickel Press, feature artwork created in collaboration with students from Wisconsin schools. In addition to Skyberg's latest endeavor, CommuniTree, they will be presenting Greer's new mid-grade novel, The Eyes of India, and sharing stories of their collaborative processes. Schools, and other authors and artists, will discover ways to explore collaborations of their own.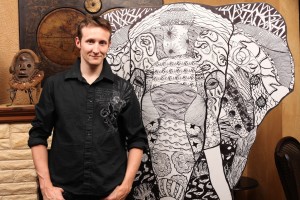 Artwork created for the book will be on display, including large-scale pieces such as Greer's illustrative design five-foot elephant and Skyberg's five-foot-by-eight foot animal fabric murals.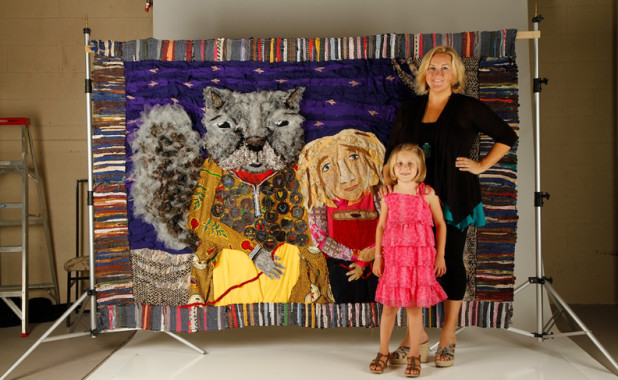 Skyberg with her five-foot-by-eight foot animal fabric mural from Squircle